The first 12 pages are available to read online for free!
"FOREVER MARKED: A Dermatillomania Diary is a first hand account of a young woman, Angela, who suffers from a silenced illness. This is a ground- breaking true story that describes her struggles, which include depression, anxiety, suicide, self- hate, isolation, but mainly Dermatillomania . . . the skin picking disorder."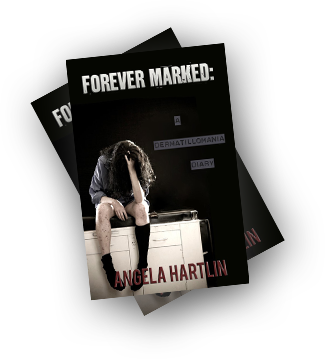 Interested in a copy for your office, home, or school? Take a look at the many options you have for purchasing your own copy!